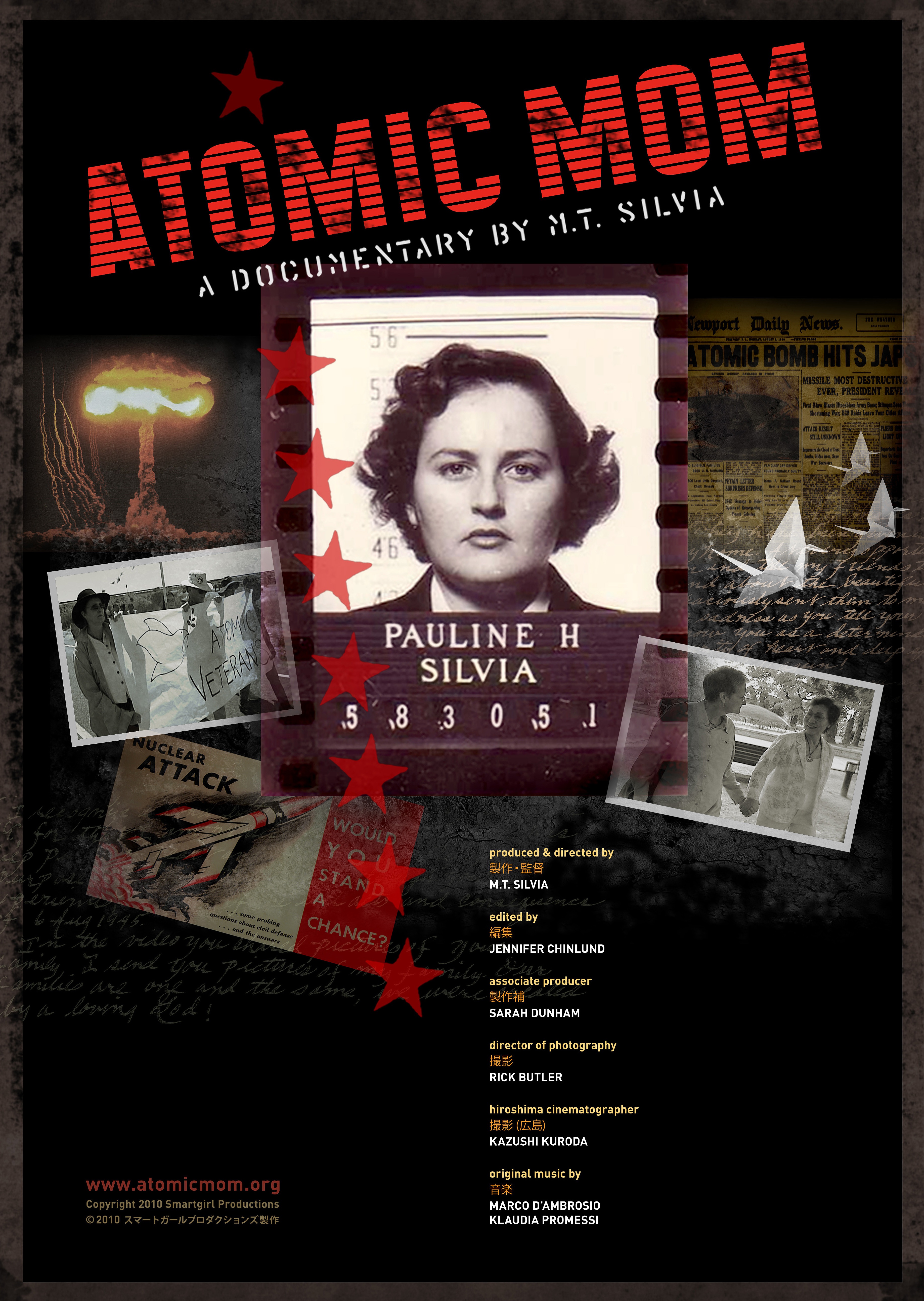 The second Thursday noon large screen video program for Women's History Month will be the documentary film Atomic Mom, directed by M.T. Silvia.
Atomic Mom weaves an intimate portrait of a complex mother-daughter relationship within an obscure – but important – moment in American history. As the only female scientist present during atomic detonations in the Nevada desert, Pauline Silvia, the filmmaker's mother, undergoes a crisis of conscience. After a long silence and prompted by her daughter, she finally reveals grim secrets of working in the U.S. atomic testing program.
In our present moment of Wikileaks, Pauline is a similar whistle-blower having been cowed by the silencing machine of the US military for decades. In an attempt to reconcile with her own mother's past, her daughter, filmmaker M.T. Silvia, meets Emiko Okada, a Hiroshima survivor trying to resolve her own history in Japan. The film follows these survivors, each on a different end of atomic warfare, as they "meet" through the filmmaking process, and as they, with startling honestly, attempt to understand the other.
Atomic Mom will be shown at 12:00 on March 8, 2012 in the Koret Auditorium of the Main Library. This 80 minute screening will be followed by a Q&A with the filmmaker.
This program is supported by the Friends of the San Francisco Public Library. All programs at the San Francisco Public Library are free and open to the public.