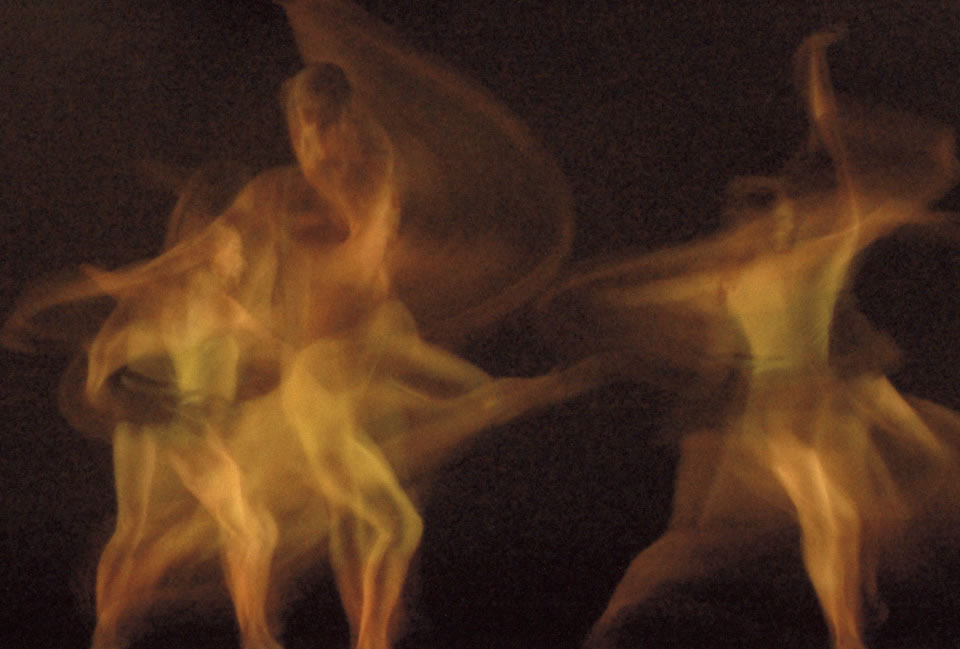 from The Happiness of Pursuit (Post: Ballet) by David Jouris
The San Francisco Public Library presents an exhibition of prints – representing a cross-section of local dance companies – that strive to capture the flowing energy that is unique to dance. To accomplish this, Berkeley artist David Jouris has developed an approach that distills time and motion into a single impressionistic image. In so doing, he is able to reveal a fluidity that would otherwise go unseen and to convey some of the luminous magic of dance.
The photographed dance companies include Axis Dance Company, Company C Contemporary Ballet, Keith Hennessey, Lily Cai Chinese Dance Company, LINES Training Program, Na Lei Hulu, Post: Ballet, Printz Dance Project, Robert Moses' Kin, and Zhukov Dance Theatre.
The exhibit is schedule to be displayed from October 27, 2012 through January 31, 2013 in the Steve Silver Beach Blanket Babylon Music Center on the 4th floor of the Main Library.